Franchise
Become a young entrepreneur and start your own employment agency with JobManiac!
JobManiac is a young and dynamic employment and secondment agency, operating at both national and regional level. Founded on 25 October 2012 by Willem Faasse, who was keen to make his own contribution to the Dutch labour market, the company has since become a serious player in the temporary employment and secondment markets.
JobManiac recruits professionals to work in various fields, e.g.:
welders, metalworkers and construction workers;
gardeners, road pavers and groundworkers;
crane and shovel operators;
drivers (tractors, forklift trucks and lorries);
carpenters, painters and builders;
able seamen, skippers and other crew members;
cleaners, mechanics and port staff.
JobManiac's dynamic franchise formula has many benefits for you, the entrepreneur, supporting you in areas such as the following:
Administration (back-office services)
Training and coaching
Websites (and associated recruitment tools/job databases)
Strong brand operating nationwide
Service staff at head office will take various administrative tasks—such as payroll administration—off your hands, leaving you plenty of time to make a success of your very own branch.
Read on
What is more, everyone who starts their own employment agency will receive extensive training on all the ins & outs of entrepreneurship and employment intermediation. This practical training will get you off to a flying start when it comes to running your own branch and will cover topics such as legislation and regulations in the temporary employment sector, as well specific legal requirements for employment agencies. You will also receive continuous support and supervision from our professional coaches.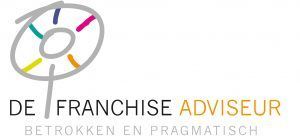 JobManiac's franchise formula was successfully developed and implemented in collaboration with De FranchiseAdviseur. With over 20 years of franchising experience, De FranchiseAdviseur offers you the support you need in your move towards independence.
Want to find out more?
Get in touch with De FranchiseAdviseur: